Newsletter
The Geopolitical Intelligencer is a weekly open-source collection of key headlines covering: Geopolitics, The New Cold War, The New Silk Road, Deep Politics, EU, NATO, Middle East & Africa, Americas, Finance & Economy, Energy & Environment, and Surveillance & Technology. Each newsletter also includes the weekly Geopolitics & Empire Podcast.
Subscribe here: https://subscribe.geopoliticsandempire.com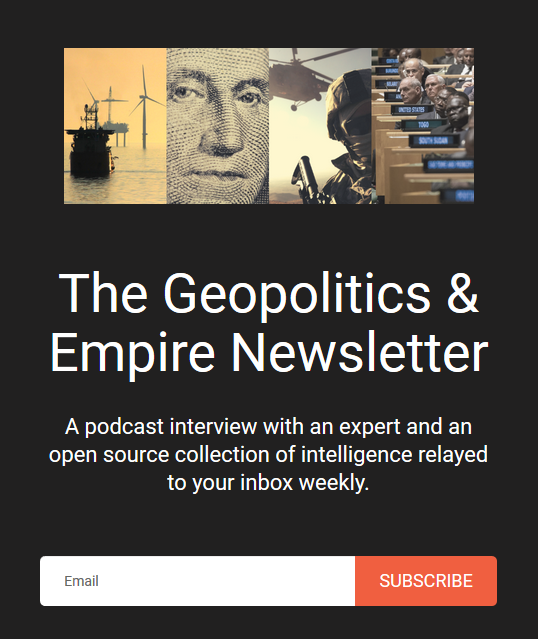 Sample Newsletter
https://preview.mailerlite.com/z2t8g5/1168966195462804379/j6s3
Privacy Policy
We use MailerLite to manage our email marketing subscriber list and to send emails to our subscribers. MailerLite is a 3rd-party provider, which may process your data using industry standard technologies to help us monitor and improve our newsletter.
MailerLite's privacy policy is available at http://www.mlsend3.com/privacy-policy.
You can unsubscribe from our newsletter by clicking on the unsubscribe link provided at the end of each newsletter.
Inactive subscribers are automatically removed after a certain period of time.